Own brand
The absolut priority for is to market and establish the suppliers brand in the market. Many of our clients do know our suppliers personally and have a direct connection to the fruit they sell. However, we try to market "own developed brands" for long term relationships.
Innovation means, to satisfy customer needs in a new manner or to discover even new necessities, of which the client was not even aware of before.
Stonfruit concept
With our new stonefruit concept which is to offer the clients "triggered fruit" in good eating quality, including self designed labels for the marketing at the point of sales, we try to assist our clients to increase sales volumes, including a uniform presentation of the fruit. Every fruit group as an own label. Supported is the whole idea also from Hortgro in South Africa.
Lion Valley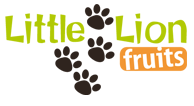 Is a brand which we would like to use for the long term in connection with clients, especially for citrus and seedless grapes in 500g punnets.
African Lion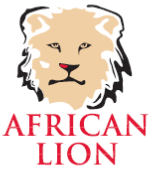 The brand "African Lion" is used as a premium brand for citrus to the Far East, but we were also successful with it in Europe.